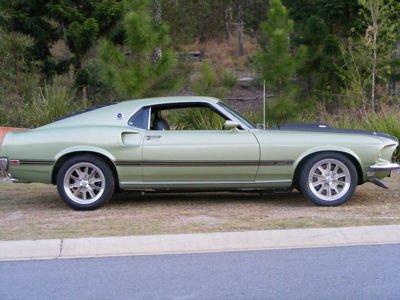 Sandwich plate for the 302 Windsor with the RHS starter.
Cost is $75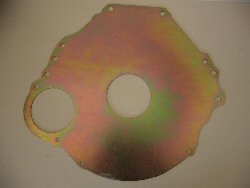 302/351 cleveland sandwich plate, this is also $75.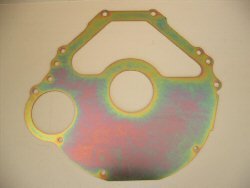 A typical Bellhousing and HP clutch kit for an Early Holden when fitting a Performance Manual Transmission. We offer a range of High Torque Starters, Hydraulic bearings, Braided lines, Unique 11" Billet Steel Flywheels and Clutch options for your special project car where quality and performance is paramount.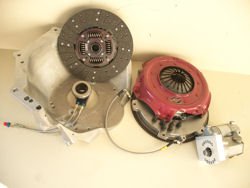 Fully prepared V8 commodore M21 transmission, this shows the attention to detail that we give to all of our transmissions.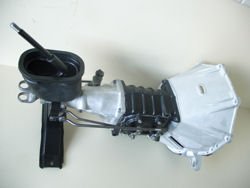 We offer a wide range of New Clutch Forks and assocciated components and also New Hydraulic bearings.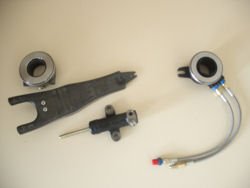 Braided lines are a must when finishing off your Ford,with this photo showing our close fitting Braided Clutch line @ $145.00. This is just one of the many Braided line we offer.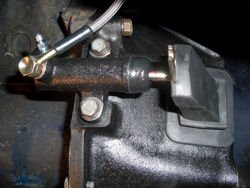 Ford Top/Loader set up with a Hurst Indy shifter, all of our classic manual transmissions are reconditioned and ready to fit to your pride and joy