The Ford range uses the T5 manual transmission, as fitted to the XF 6 cylinder through to the BA, and the T56 as fitted to the BA MarkII, and BF and FG Range.
Mal Wood Automotive carries a large range of complete reconditioned transmissions, and can help you with performance range of Tickford and FPV vehicles.
We use a variety of transport systems throughout Australia to ensure prompt pick up and delivery.
Our Service Includes
Clutch replacement upgrade for your application
New and reconditioned 5 and 6 speed transmissions
Prompt reconditioning and repairs for all transmissions.
Exchange diff assemblies.
For Tickford and FPV enthusiasts we offer
Obligation free advise on driveline design
High Performance Tremec 5 speed
New Tremec 6speed upgrade for all V8 (EB through to BA) and BA XR6 Turbo.
Short throw shifters for precise shift action to suit T5 and TR3650 5speeds including BA 6cylinders and V8's.
Our Upgrades have been extensively tested in the field and are 100% guaranteed. All of our upgrades are engineered to fit perfectly.
Mal Wood Automotive has available many options for Ford owners. Each and every upgrade comes with all the parts required for a successful conversion to your car.
XR6 Turbo 5 Speed to 6 Speed Upgrade – $POA
TR-6060 6 Speed Transmission with Bellhousing
Crossmember & Mount
31 Spline Slip Yoke
Additional Items available at extra cost:
Braided Delivery Line – $174
Braided Remote Bleeder – $145
Alloy Slave Cylinder with Billet Piston – $245
Ultimate Street Short Throw Shifter -$335*
All components listed in above kit are NEW.
*When purchased with transmission only. Alloy Shifter is $395 outright.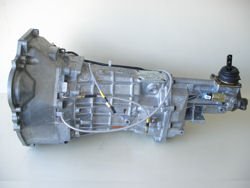 T56 that we use for the Mustangs and the XR to XE V8 Fords, this transmission is available set up for cable or internal hydraulic.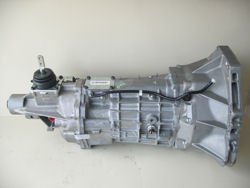 T56 kit to suit the 4.6 and 5.4 quad cam Ford engines in the Cobra,the transmission is an 022 series 2 and is fitted with the centre shift.
The transmission is also fitted with a Hydraulic CSC so there is no need for a clutch fork or external slave cylinder. The kit also features an 11" Billet steel flywheel with an 11" H/P clutch kit and a slip yoke.
Other parts available are New sandwich plates, New starters, Mounts etc.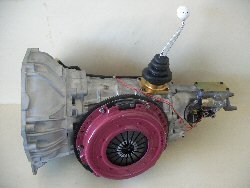 Option 6 Triple Plate for XR6 Turbo and Typhoon.
Clutch Kit also includes:
ARP Flywheel Bolts
Spigot Bearing
Alloy Concentric Slave Cylinder
Cost – $3550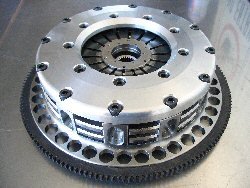 Sandwich Plate for EB to AU V8 Windsor.
Cost – $75
Other Sandwich Plates also available.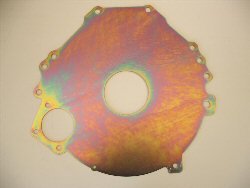 164 Tooth 11″ Billet Steel Flywheel to suit Ford V8.
Cost – $445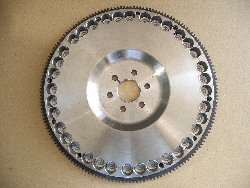 Our new short throw shifters for the BA – BF with the T56 6 Speed, and also for the FG with the Tremec 6060 6 Speed.
Price is $395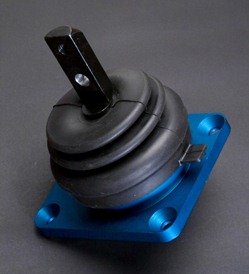 Hurst Gearstick and Gearknobs.
Gearsticks from $135
Gearknobs from $80 (Black or White Knob)