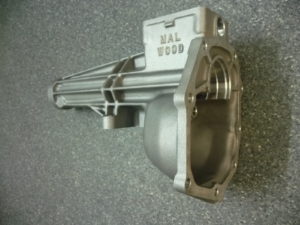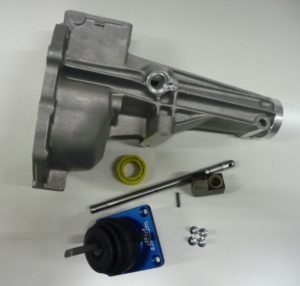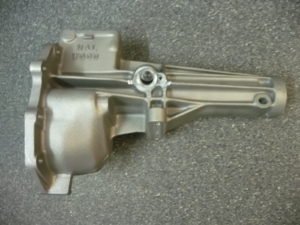 The T5 is a highly evolved, extremely compact and versatile 5 Speed that has stood the test of time. The T5 has a rich 30 odd year history that has seen a vast range of uses and numerous upgrades. The T5 is enjoying a growth in popularity in a wide range of applications including Hot Rods and Medium Performance vehicles, due to a wide range of ratios, multiple input shaft lengths and various extension housings a T5 can be supplied to suit almost any vehicle. The T5 is a great value, durable, smooth shifting, easy to drive and most reliable manual transmission for moderate powered vehicles. The New TREMEC T5 will easily accept 300 FT LBS of Torque making your Hot Rod, Street Rod, Road Car or even a Kit Car more enjoyable to drive. Mal Wood Automotive has a huge range of components including gears, shafts, cases and extension housings to build a transmission suitable for your ride. Working with the common T5 from the Aussie Fords and Holden's we have been able to quickly identify the various T5 units allowing for an educated opinion on the suitability of a T5 for a customers specific use. The latest addition to our T5 range of products is our T5 MS Extension Housing kit # MS85345
This New Extension Housing was designed exclusively by Mal Wood Automotive to position the shifter in the same location as the S10 Chev Transmission. Due to the rarity of these old housings MWA decided to produce a similar housing making it Better, Stronger and to fit the  Aussie Ford and Holden units and also the Mustang T5.
The MS85345 extension housing delivers a shift position of just 300 mm or 12.2″ from the front face of the transmission, the Extension Housing is available as a bare basic unit for transmission builders or a Complete Extension housing kit for the DIY customer.
The MS85345 kit includes these items listed
Alloy Extension Housing including the Guide Plate
Shift Rail
Off-Set Lever
Roll Pin
Rear Bush
Rear Seal
Speedo Drive Gear
Speedo Driven Gear
Ultimate Street Short Throw Shifter